"West is the best" – cited from a song of The Doors, but really: in this cute, most western GP location Bük in Vas (which means iron) county usually makes one of the lower numbers in our events. This usual have been broken this year when the keen organisers of Szombathely Fencing Academy Sport Club registered 590 entrants altogether. And they have done well again, asking support from
one of the most wellknown in Europe, second biggest in Hungary waterpark/spa..called Bükfürdő Health and Adventure Centre which provided discounted access during Bükfürdő Cup.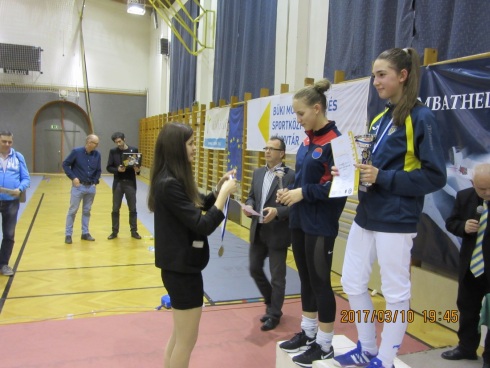 The organisers had also really cool exemplar fellows for giving the awards: as a referee of three whole days, Renáta Petri felt great joining the awarding ceremonies too. She is a cadet World Champion medalist from last year and cadet European Champion; besides the Rio Olympics women epeé gold team member of Romania, Simona Pop, and of course Géza Imre Olympic silver Champ who presented himself at the competition with his pupils.. he also joined the awarding crew with joy.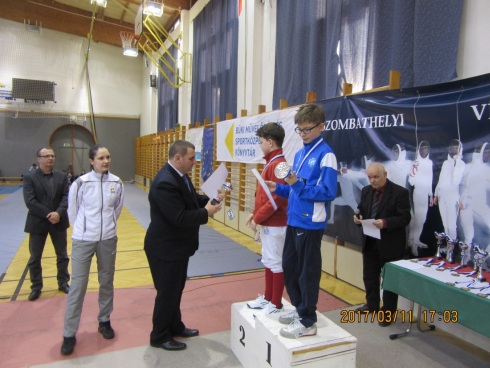 Beside all these successful fencers the local force appeared in helping too: president of the local club, Csaba Babós, mayor of Bük Sándor Dr. Németh as well as Szilárd Kerekes co-president of local Touristic Office.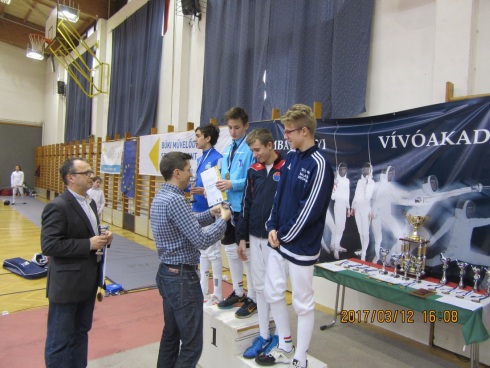 From the menu all the documentations are available, photoalbums as well and the updated ranking lists. Please check that out, in case of any mistake send us an e-mail, and we'll have time to correct if before GP5 Csaba Cup.
Have a successful preparation for the last available GP for foreign fencers in the season of 2016/17.
Olimpici Team